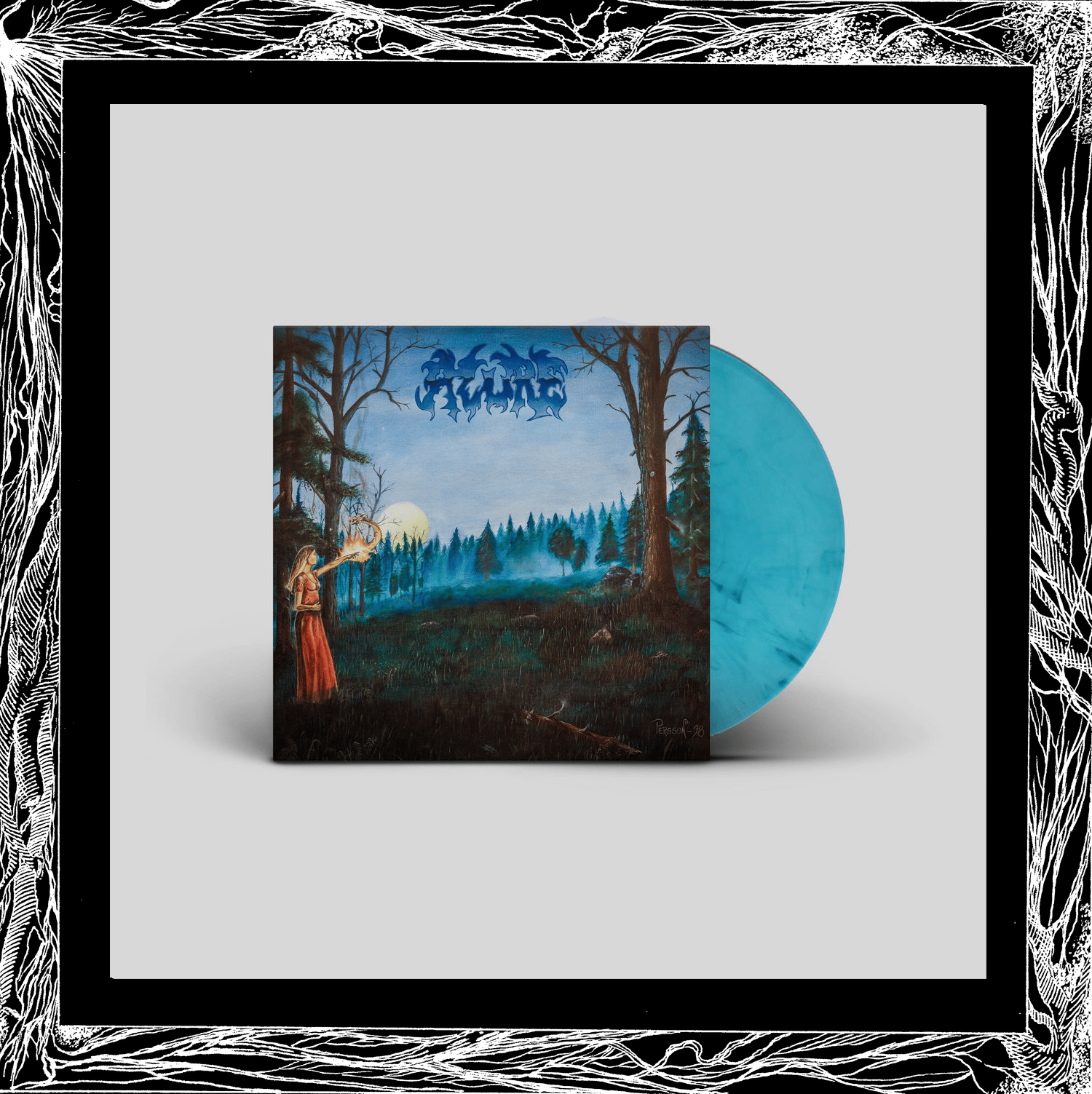 Azure - Moonlight Legend Vinyl LP
Now shipping!
Limited to 100 copies on "Azure Surface" [Blue marble] vinyl and 200 copies on "Azure Surface" [Opaque Cyan] vinyl
First time ever on vinyl LP!
DOWNLOAD/STREAM:
https://azureswe.bandcamp.com/album/moonlight-legend
_____________________________
AND THE PROPHECIES ARE FINALLY FULFILLED!
First released in 1998, MOONLIGHT LEGEND was the debut album of slumbering Swedish melodic black metal duo AZURE. Just over 20 years later, the concept album finally sees the vinyl treatment it deserves for the first time ever!
Azure's Moonlight Legend is a raw and frantic black metal experience, and it masterfully maintains the dreamy and journey-like state paired with pummeling drums and melodic guitars we've all become so familiar with in the melodic black metal genre.
The lyrics, arguably one of the most important parts of Moonlight Legend written by guitarist/vocalist Robban Kanto, expand it from an album to a world of it's own. The story fleshed out in chapter-like songs, follows the prophecy of Belhelth, "The Eroican", the nocturnal goddess Selene, and the gods and spirits that watch all tales of those prophesized to become rulers of the universe.
Released around the same time and easily comparable in sound to landmark albums from bands such as DISSECTION, VINTERLAND, DAWN, AND SACRAMENTUM, Moonlight Legend was largely unnoticed by fans of the golden era of Swedish melodic black metal upon release. We hope by rightfully pressing this album to remastered vinyl for the first time, the album will be brought to light of fans who may have missed it all these years!
Line-up from 1998:
Robert "Amorth Bredlave" Kanto - Guitars, Bass, Vocals, Writing, Lyrics
With guests,
Matte Holmgren - Drums, Keyboards, Vocals
André Nylund - Guitars (lead)
Stefan Rådlund -Guitars (lead)
Cover art and logo by Mattias Persson
Engineered and mixed by Janne Andersson & Olle Rönnlund.
Remastered by Kameron Bogges of An Isolated Mind
Released by Vigor Deconstruct in 2021.
____________