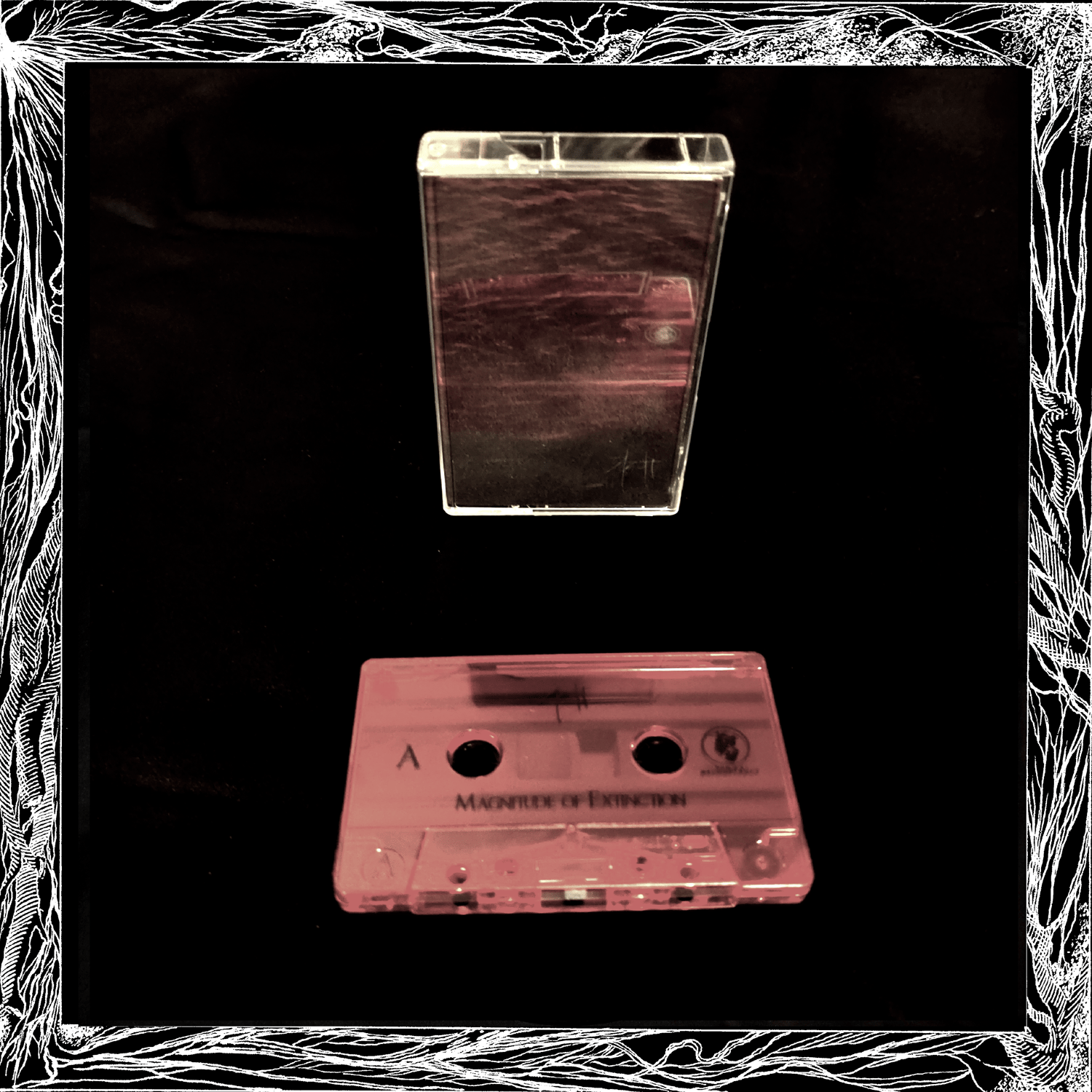 Azoth "Magnitude of Extinction" Cassette Tape
MAGNITUDE OF EXTINCTION
CS Version of the debut album limited to 100.
Featuring members of Sól, Vitriol, and other pacific north-west entities over the years, Portland/Seattle conglomerate AZOTH unveils itself to the world.
An utterly organic sound, the band are no strangers to rich headphone music in the vein of melodic black metal. In the sea of blood, between the obsidian soot of winter, and in the black sky above, Magnitude of Extinction covers all realms with a melancholic red with some of the most aggressive sounds conjured up in this vein.
LISTEN/DOWNLOAD:
https://azothpnw.bandcamp.com/album/magnitude-of-extinction